Connect Xero to Reach Reporting.
Use Reach + Xero to build professional financial reports.
Try Reach Reporting today. This simple-to-use reporting platform with superior support is a game-changer. A grueling month-end is now an efficient process allowing more time for analysis and client interaction.
Integrate with your Xero file to get started.
Simply authenticate Reach to Connect to Xero to get started.
In order to connect Xero to Reach Reporting's visual financial reporting tool, you must have the adviser or standard user role. Simply go to a group and select add company. 

Then choose: "Connect to Xero"
Authentication Flow

Then you will need to authorize access. You will see the below popup for authorization.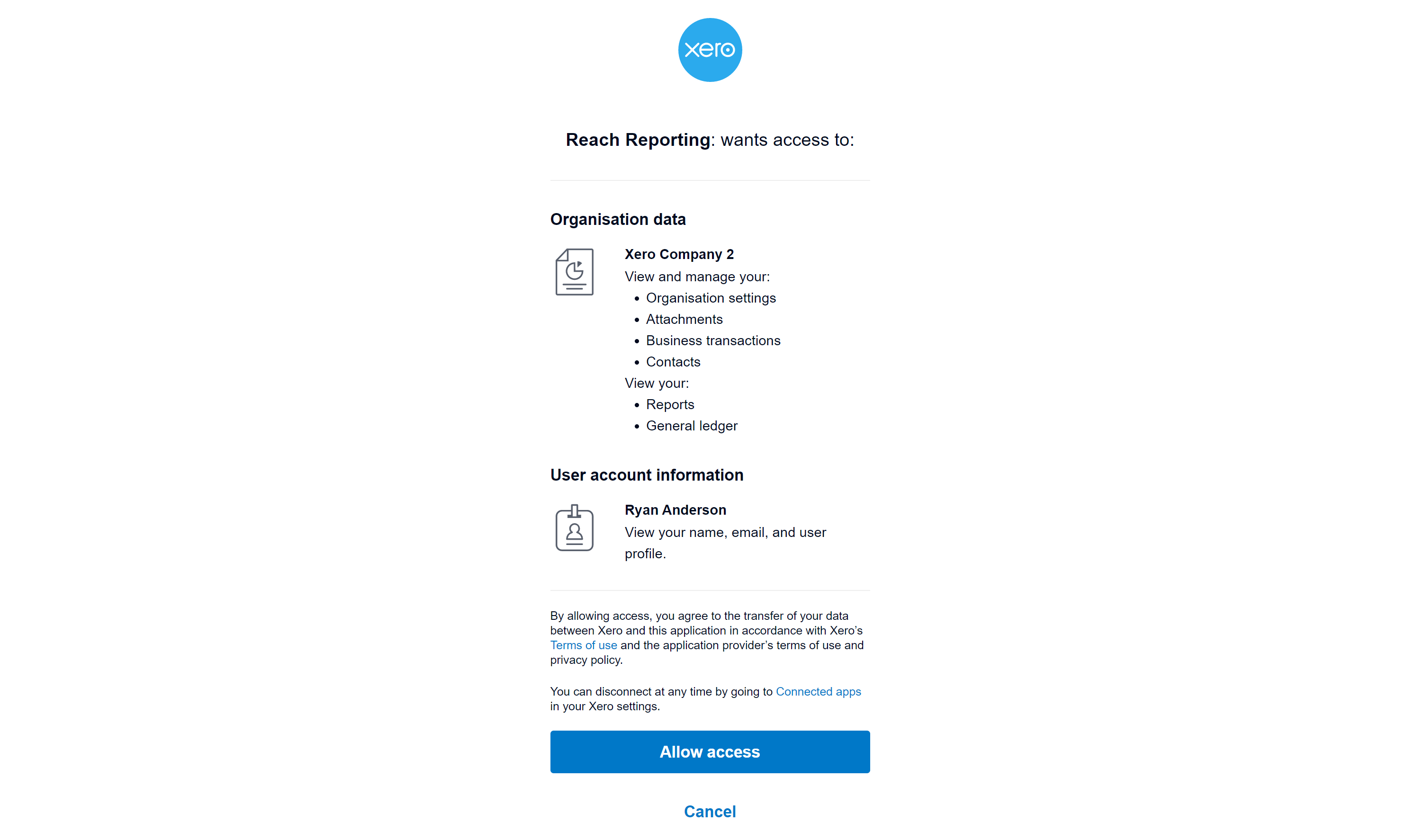 Choose the company file to connect and then select "Allow Access." This will automatically start the syncing process and you will notice the software will show you that it is connecting to your company.
If after clicking on the company name and nothing happens, it is most likely that you don't have the user role access required.
When you successfully connect your Xero company, Reach will automatically begin syncing and will pull the last 3 years of data for your Chart of Accounts, Profit and Loss Data, Balance Sheet, and Tracking Categories.
As a Note: Xero currently allows their API available to pull cash flow statement data so some pre-existing templates may be blank. 
Configure the integration
Within the Workspace, you can set up the Accounting Basis, Team Members, Clients Portal, Consolidate multiple Xero companies, and set a Book Month which is a month that acts as the last month that you have completed your bookkeeping for.
Syncing
In the future, your company will automatically sync when your data is updated within Xero or you can manually sync your Xero company file at any time by clicking on the sync button in the lower-left when the company is open within Reach Reporting.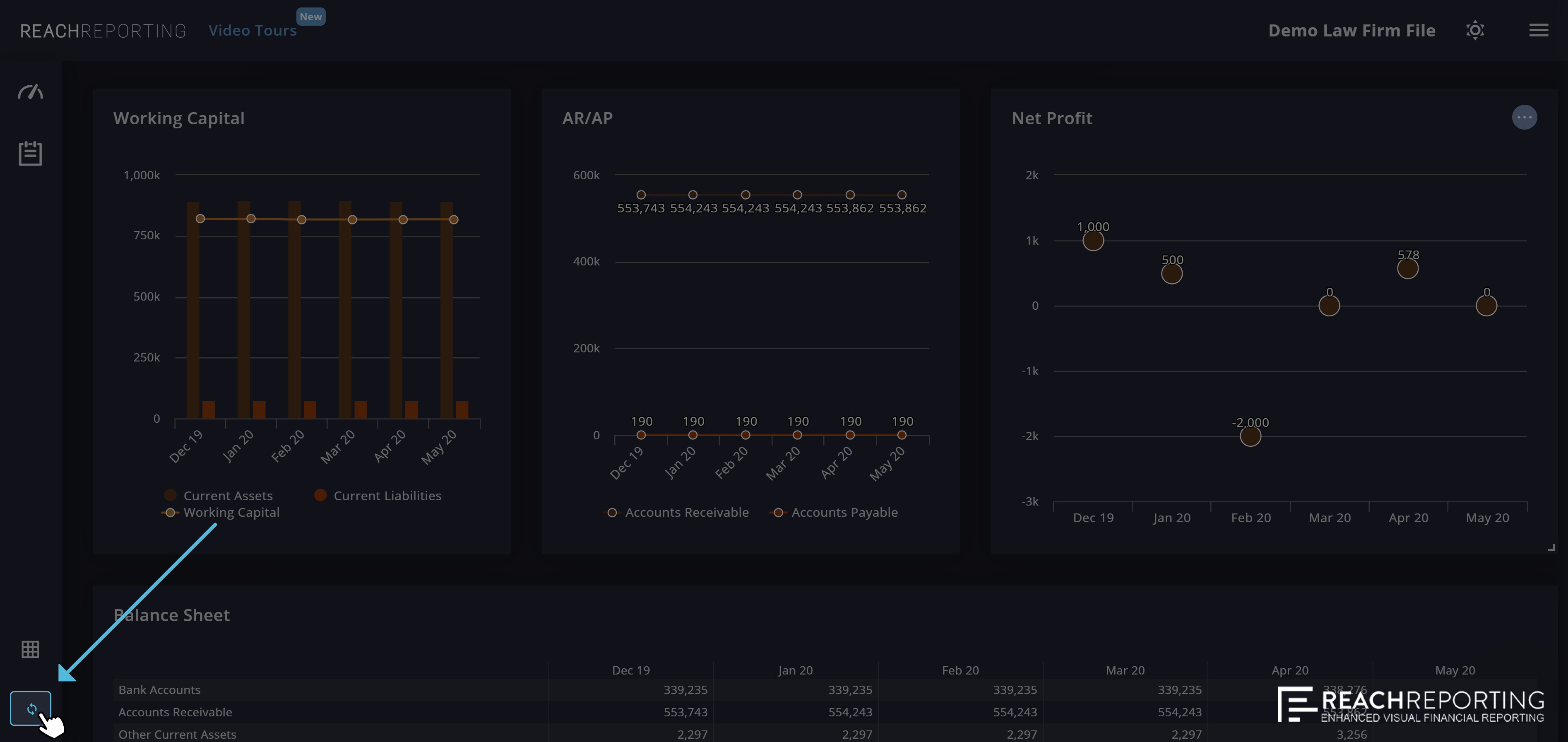 Disconnecting a Company
If you feel that Reach isn't the right fit, disconnecting from Reach can be done inside of Xero or within the Reach app with ease.